We have been looking for a new property to move into in the next month or so; we tried to go online to do some research and to shortlist a some properties and arrange viewings during weekends. Incidentally we are based in Hong Kong.
We went on SquareFoot (http://www.squarefoot.com.hk/), Spacious (http://www.spacious.hk), 28 House (https://www.28house.com) and Oneday (https://www.oneday.com.hk).
SquareFoot looked nice and the website looked generally professional but out of all of the properties (about 10) that we called up only 1 we found to be available and all of the others were out-of-date so we decided it was too much trouble. We then went to Spacious; the whole experience was dizzying; we were harassed on every page to send them our email address and the search feature didn't really work so we didn't even to get to the search results and gave up.
We thought the 2 best websites were Oneday and 28 House; both were easy to use and showed relevant listings. If the listings were expired, these two websites would clearly indicate that which we thought was quite good.
Here's the screenshots for these 2 websites:-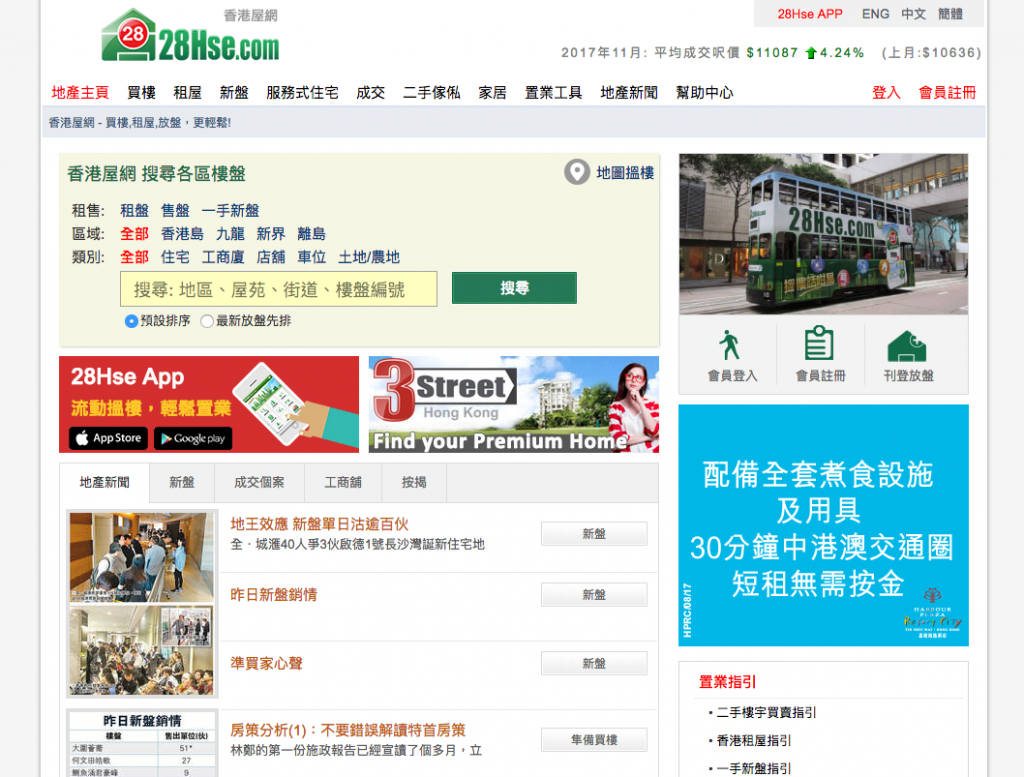 This is the one for Spacious:-