Hong Kong Express is a budget airline that offer flights between cities in Asia; it was recently acquired by Cathay Pacific.
When you go on its website https://www.hkexpress.com/ and search for a flight you will be presented some flight options that on the surface seem to be quite reasonably priced. However, remember that these prices are actually not particularly relevant because by the time you actually pay for the flights the total price is likely to be around double what you thought you were quoted. Most of these charges are mandatory; the one that really takes the biscuit is the "Convenience fee" which you can remove whatever you do. It must be the only airline that charges it. When you travel on the airline you will not detect any convenience, the online ordering process is not particularly convenient either and the final price that you pay is actually only includes a carry-on bag.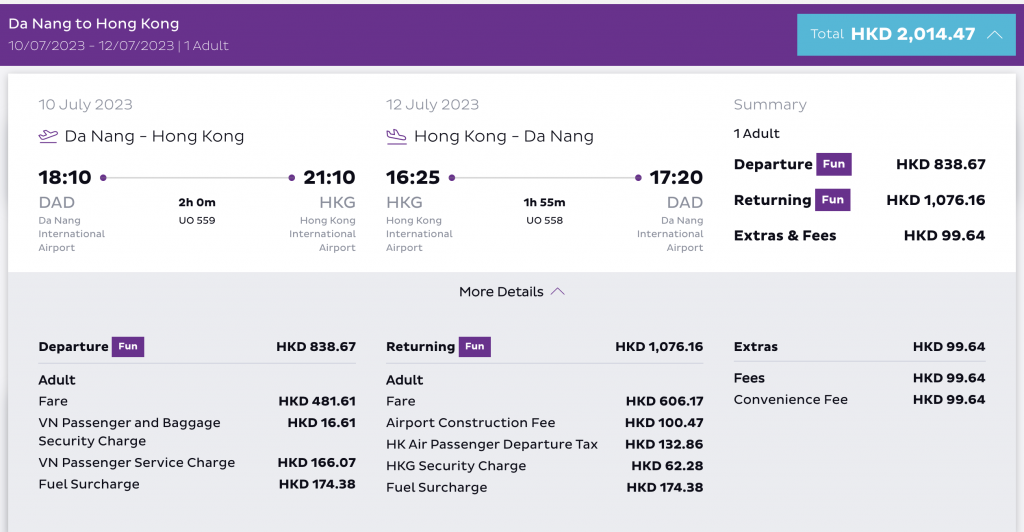 You will notice a lot of charges like:-
For Hong Kong
– Airport Construction Fee HK$ 100.47
– HK Air Passenger Departure Tax HK$ 132.86
– HKG Security Charge HK$ 62.28
– Fuel Surcharge HK$ 174.38
For Vietnam
– VN Passenger and Baggage Security Charge HK$ 16.61
– VN Passenger Service Charge HK$ 166.07
– Fuel Surcharge HK$ 174.38
Airport Construction Fee – The airport is already built and we are using it; how come this fee still applies? Is this another one of Hong Kong's initiative to make the place more competitive?
Fuel Surcharge which was started in 2004 was a response to runaway oil prices but now oil price is at ~US 70/barrel many other airlines do not charge it at all. So why does HK Express charge it? and the Surcharge is close to 40% of the total air ticket. We must set a law to prohibit this gorging. The fuel surcharge should not be more than 10% of the air ticket price.
The convenience fee of HK$ 99.64 is added on right at the end so you barely notice it and what is it for? Nothing. It's a scam. The fact that they try to surreptitiously add it on without telling you is unethical.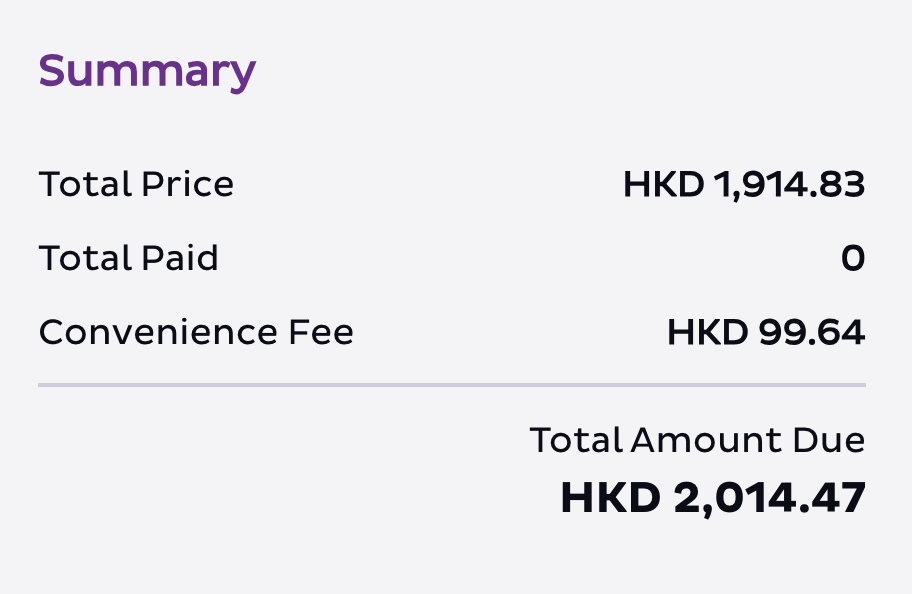 In conclusion, there is nothing convenient about using HK Express and I urge discerning travellers to do some serious price comparison before getting ripped off by this airline.