This is our second article about Sai Kung Hong Kong; it's a follow on article from:-
https://lloyds.com.hk/hong-kongs-hidden-gem-sai-kung/
This article is more about some of the lesser known places within Sai Kung and some of the really unique environment that makes it an ideal place to hang your hat. Geographically it is near the sea and there is also home to the largest country park in Hong Kong; this explains why the air quality in Sai Kung is generally better than other parts of Hong Kong. Sai Kung is also home to some indigenous villages that have been there for over 100 hundred years and Man Yee Wan and some other villages have been extant since the Qing Dynasty.Hong Kong Living also talks about some of the fascinating history of Sai Kung.
Within many of the villages such as Sha Tsui, Pak Tam Chung, Wong Chuk Wan, Tai Tan, Po Lo Che, Pak Kong, etc. there are a lot of village houses that are well constructed and very luxurious inside. For those looking to buy a village house in Sai Kung or rent a village house in Sai Kung there are plenty of options; but it may be worth securing your pad now whilst the market sentiment is slow.
Here is an example of a Sai Kung village house with a resplendent sea view.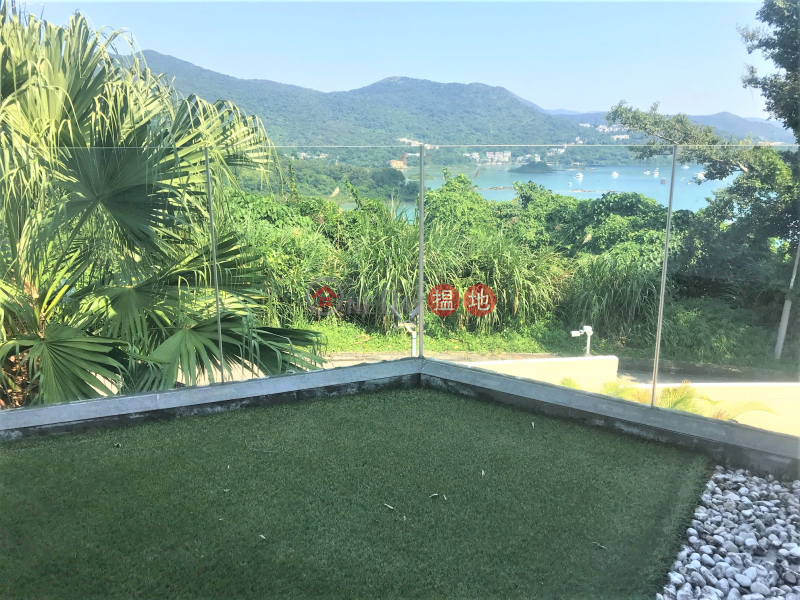 Sai Kung Village House with Sea View for Sale
Driving is a must for getting around in Sai Kung unless you live in the city centre of Sai Kung, without a car, getting around is not easy.
The prices have softened a bit this year in Sai Kung. There are certainly a lot of options available for those looking to rent an apartment in Sai Kung – there are a lot of very nice apartments with magnificent views and are going for a reasonable rental amount. There are also Apartments and House for Sale in Sai Kung. We discovered a very professional and helpful agent in Sai Kung called Your New Home who are based in Sai Kung and they specialise in Sai Kung Real Estate. On their website there is a good selection of properties and the fellow who heads the operation is called John Jarman who is very helpful and professional. The Property Shop is another agent in the area who are awfully helpful.
For those who don't have to watch their purse strings, there are some luxury villas and developments in Sai Kung and some these villas and houses are really breath-taking. You can go on the OneDay website, OKAY or EastMount – all of these sites seem to showcase a lot of selection when it comes to villas and luxury houses in Sai Kung.